Video Tips and Tricks for your Mobile Phone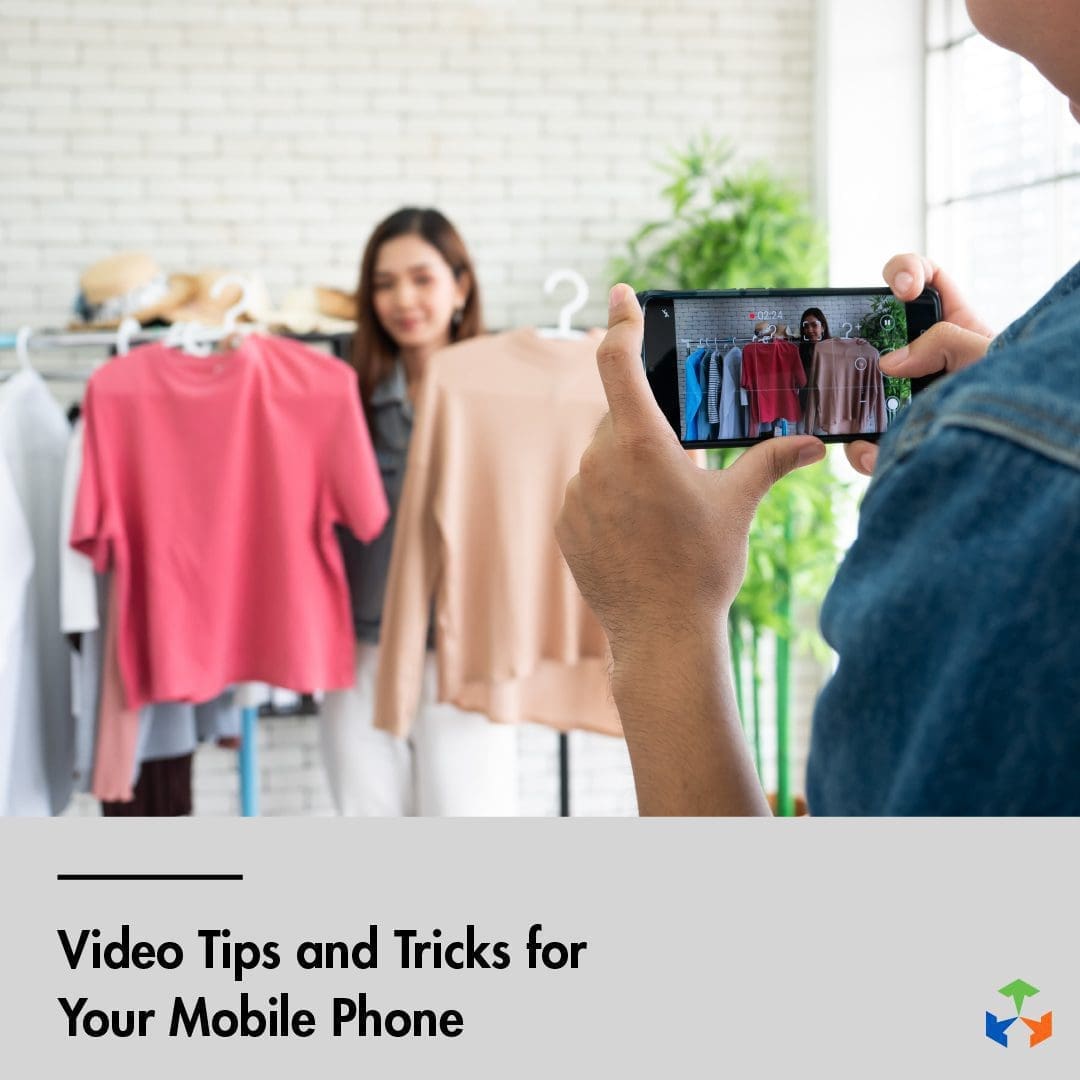 The first camera phone was released by Samsung in June of 2000. Now, almost every phone on the market is equipped with at least one camera. If you want to create professional looking videos, there is value in owning a high-quality camera, but why not start by utilizing the device you have tucked right inside your pocket?
What is Shifting Focus?
Shifting focus is when the focus is on one object in the frame and then is shifted to a different object in the frame. This feature looks very professional when done correctly. To do this, you need at least two objects: one closer to the camera and one further away for depth. Use your finger to tap the different objects on your screen. You will see the focus shifts from one object to another. You can use this feature while you're recording video as well. If you're having trouble with this feature, try stepping back, changing the angle you're filming from or moving the objects further away from each other.
Creating Editable Transitions
Transitions can make or break the flow of your video. Transitions can be as easy as moving the camera in one direction at the end of a shot, moving the camera in the same direction when beginning the next shot and editing them together. Remember, you can always add things in or cut things out in post-production, AKA the editing process. Practice really does make perfect, so try these tricks multiple times to get the speed and positions right. For more transition inspiration, check out the TikTok app.
Lighting your Shot
When dealing with any camera no matter the price, lighting is very important. For cameras on phones, lighting can be a little tricky. Most smartphone cameras need a high amount of light to produce a good quality image. If you don't have access to fancy studio lighting or other bright lights, filming outside is your best bet. Adjust the lighting and exposure by clicking around on your screen to get it just right. Be careful about what is in the background because shooting against something like a window can give off light that no amount of color correction can fix.
The Zoom Feature
Be cautious with the zoom feature. Oftentimes, when using the zoom feature on smartphones, the image can be compromised, becoming grainy and unfocused. Using the zoom presets can help, but I would suggest staying clear of the zoom feature entirely. Just remember: the more you zoom in, the steadier you must be with your camera.
Sound Can Be Tricky
Let's talk about sound. Sound is one of the hardest parts of video production. So many things can go wrong. Sound is hard to manipulate and fix if it's bad. There are a lot of products you can purchase to get a good sound quality (such as the Rode SmartLav). If you're on a budget though, your headphones that have the microphone feature can be a good substitute. Royalty free music is also especially important when posting videos to the public. Make sure to read the fine print of the website you are taking your sound from to ensure that there will be no penalty for using it.
Overall, the most important thing about creating any high-quality video is preparation. Prepare ahead of time so you know exactly what shots you want and how you want them to look. This will make your filming and editing process move along smoothly and efficiently. Be creative and have fun!
For more information on what goes into making your video, click here https://impactmt.com/what-goes-into-making-your-video/.
Do you have more questions about video creation? Would you like to utilize Impact's Digital Marketing for your next business plan? Reach us at 319-232-4332 or impactmt.com
Sources
https://www.firstversions.com/2015/01/motorola.html