The Fall of Facebook
Posted by Mi Kayla
December 2, 2019
in
Comments Off

on The Fall of Facebook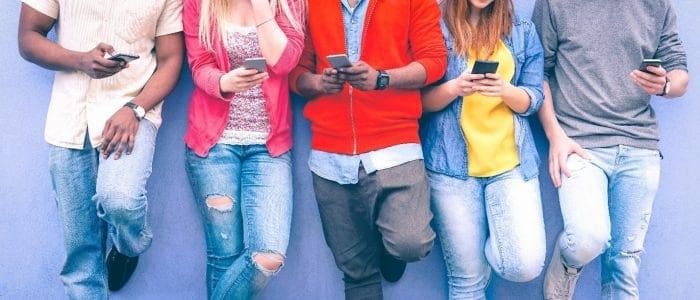 For years now we've been bombarded with information about millennials. Headlines like "Millennials are the first generation to do worse than their parents," and "Millennials are ruining the (insert virtually anything) industry," and "Millennials are obsessed with avocados!" (we really aren't) are everywhere.
Now, with the eldest of Gen Z in their early twenties, they are becoming the new focus of bloggers, journalists, and most importantly, marketers. However, as marketers, we would be making a grave mistake to assume that Gen Z practices the same social and buying habits as millennials do.
The Difference Between Gen Z and Other Generations
In terms of social media use, Gen Z looks nothing like millennials. The charts below show the top social media platforms among Gen Z and millennials.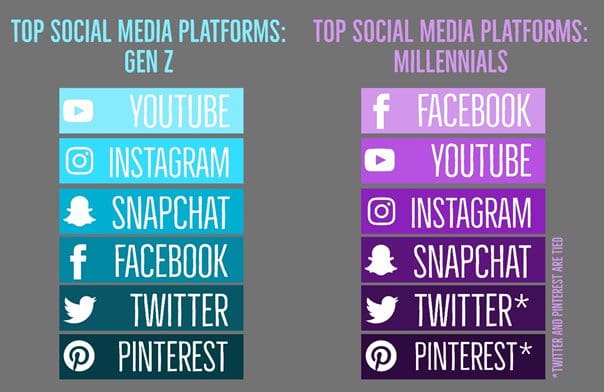 As seen, the biggest disparity is on Facebook. Previously considered the king of social media, Facebook's appeal is falling in the youngest generation. Only 36% of Gen Z uses Facebook at least once per week, compared to around 90% of every other generation. There are several reasons for this drop in Facebook's popularity. For one, the high level of use among older generations deters young people from wanting to be on the platform. They see Facebook as their parents' social network and want to socialize online elsewhere.
Another downside to Facebook, as perceived by Gen Z, is the comparative lack of visual content. Younger social media users are more interested in photos and videos than text-based content, which explains why YouTube, Instagram, and Snapchat all beat out Facebook on the Gen Z list.
Finally, Generation Z is said to value privacy more than millennials. With Facebook's recent privacy scandals, and the general format of the website, it's got a reputation for being very public. Snapchat, on the other hand, allows users to decide who can see specific content.
Influencers > Friends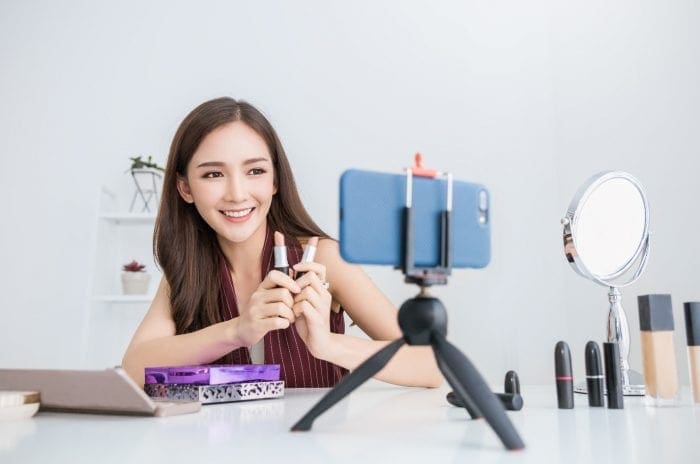 In addition to frequenting other social media sites, Gen Z tends to use those sites in different ways that their older counterparts. Rather than using social media to be social with their real-life friends, Gen Z tends to use it to consume content from entertainers and influencers.
Gen Z does not want to follow brands, but rather celebrities, actors, and other famous stars. They take inspiration from actual people, not companies trying to sell something. Therefore, marketers who want to appeal to Gen Z need to adopt an influencer approach, rather than ads or brand-focused content.
While Gen Z has proven to be difficult to market to, it pays off when they do connect with a brand. If a Gen Zer likes your brand, they're more likely to become a self-proclaimed brand ambassador, posting photos, videos, and reviews of products and services they feel strongly about.
TL;DR
Gen Z uses different social media platforms in much different ways than millennials or older generations. For help with your Gen Z-focused marketing campaigns, contact Impact Marketing today at ImpactMT.com or 319-232-4332.
Sources:
https://themanifest.com/social-media/how-different-generations-use-social-media
https://wearesocial.com/blog/2018/03/three-differences-gen-z-millennials-use-social-media
https://adage.com/article/wp-engine/gen-z-doesnt-want-buy-your-brand-they-want-join-it/2163281