5 Marketing Tips You Can Be Thankful For
Posted by Mi Kayla
November 18, 2019
in
Comments Off

on 5 Marketing Tips You Can Be Thankful For

With Thanksgiving approaching, many of us take some time to reflect on our friends, family, and many life aspects that we are thankful for. Building success in your business can easily be on this list with these tips to help your company grow and prosper.
1) Know Your Audience
Who is buying what you're selling? Where will this set of people be likely to see information about your company? For instance, a Twitter ad campaign might not be a good idea if your audience is seniors, but it would be great to reach younger people! Think of your audience when it comes to design as well. Would a bright, high-contrast theme appeal to them, or something sleeker and more monochromatic?

2) Consider Social Media Ads
There are major benefits of paying for advertisements on your social media. Paid ads and boosted posts on Facebook, Twitter, Instagram, and LinkedIn are an effective way of setting you apart from the crowd and getting more eyes on your company. You can post all day on social media, but it can easily get lost in the masses. Paid ads will help your accounts gain traction and grow a following.

3) Video Content is Important
Don't just say what you can do, show it with video! When it comes to online advertising and your company's website, interactive, exciting content will make your company stand out. Think about what kind of content will make viewers stop scrolling to take a look on a variety of platforms.

4) Don't Forget Your Existing Content
You may be so focused on creating new content that you forget the great things you've already produced. Don't let them fade away! Analyzing your old content can be a great way of seeing what you need to do in the future. What posts did people really like? Which ones didn't get as much attention? Take note of these things when you are creating new content. Along with this, old content can be updated and republished to expand its reach or repurposed in videos, infographics, ebooks, etc.

5) Always Optimize User Experience
You can have amazing content, but if your website doesn't offer a great user experience (UX), it won't take you very far. Making sure your content can be easily consumed on mobile devices, improving site speed, and making your site easy to navigate are all ways to improve UX.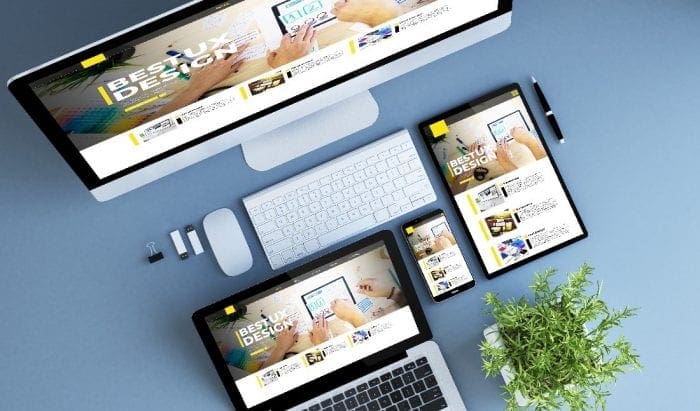 Want to implement these tips, but not sure how? Contact Impact Marketing today!
Sources:
https://www.outboundengine.com/blog/marketing-ideas-for-small-business-owners/
https://sharpspring.com/blog/top-10-marketing-tips-for-2019/