Look Great in Your Headshots With These 7 Tips
Posted by Lauren Bonner
June 27, 2023
in
Comments Off

on Look Great in Your Headshots With These 7 Tips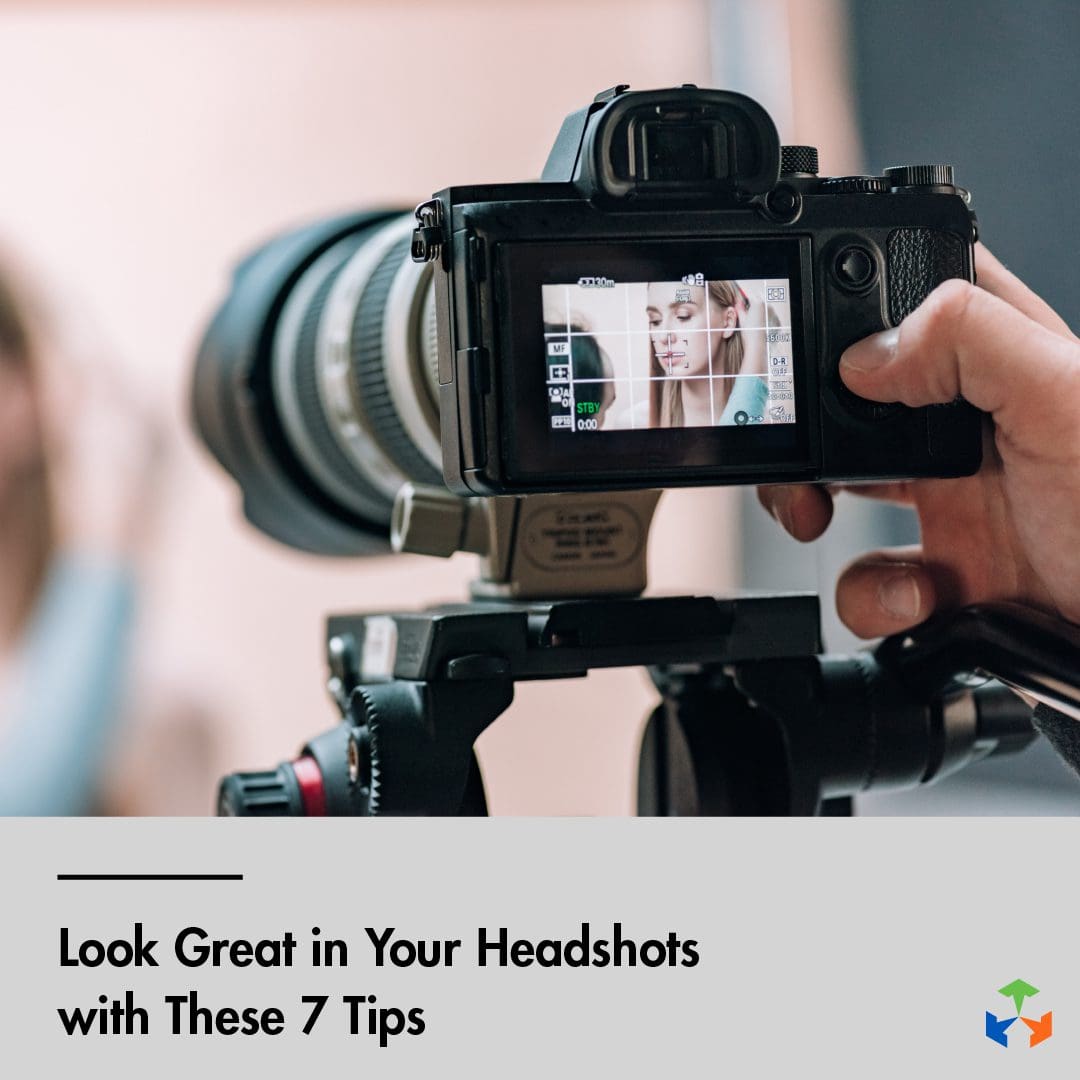 To capture the best photo possible, Impact would like to offer a few tips to help you prepare for your photography session. Check with your photographer beforehand to see if they are planning on taking full-body shots, cropped at the shoulders or somewhere in between.
In order to use your photos in different types of advertisements in the future, Impact Marketing takes full-body photos along with your headshots. Be sure to keep this in mind when choosing your clothing and shoes. We sometimes use a group shot in advertisements, rather than a row of individual headshots.
It is a good idea to ask a head of time if there are restrooms you can change into on-site. That way, you can touch up your makeup and change into more comfortable clothes after your photos are done.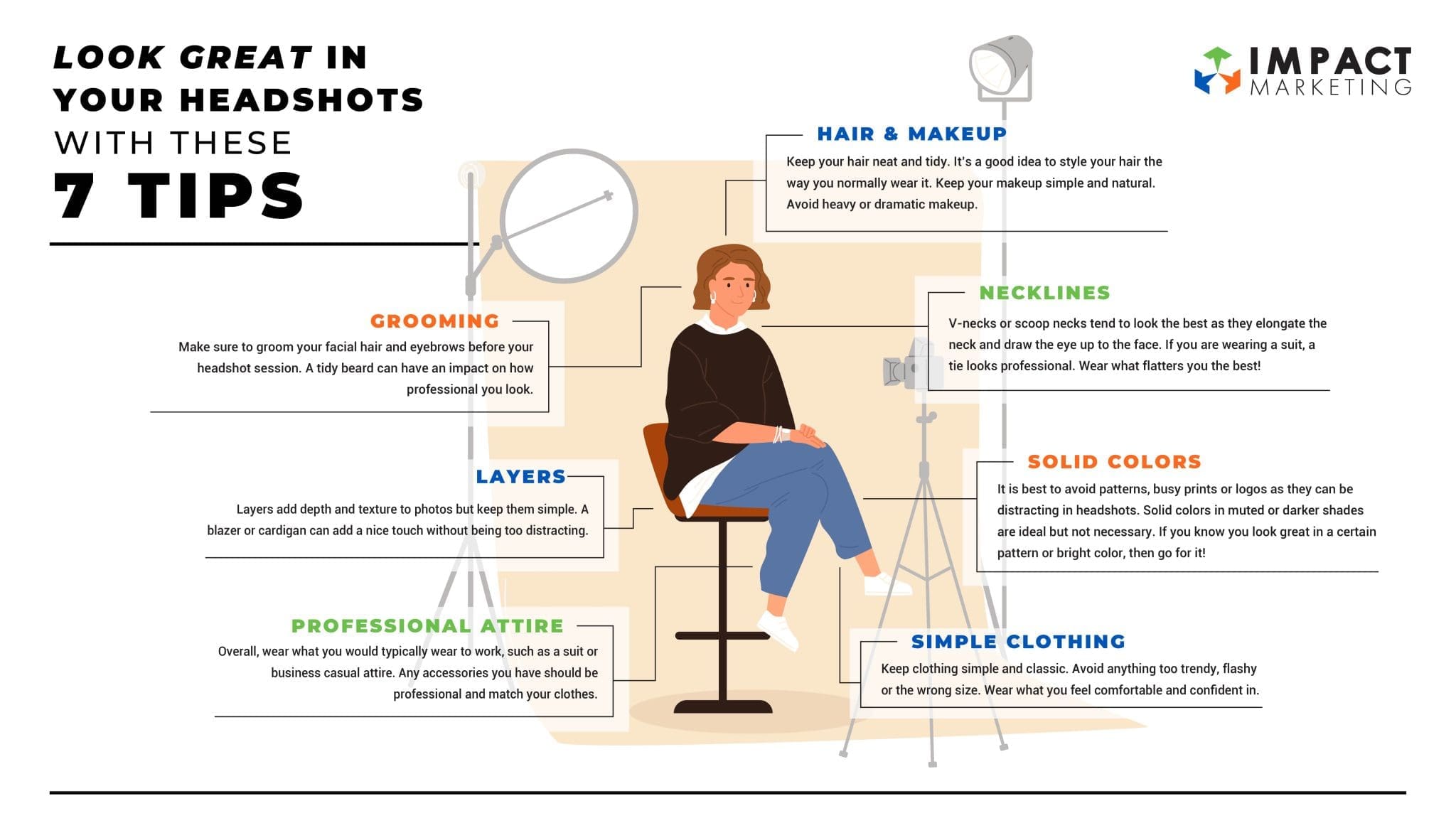 Here are some important tips when choosing your outfit and hairstyle:
Solid Colors
It is best to avoid patterns, busy prints or logos as they can be distracting in headshots. Solid colors in muted or darker shades are ideal but not necessary. If you know you look great in a certain pattern or bright color, then go for it!
Simple Clothing
Keep clothing simple and classic. Avoid anything too trendy, flashy or the wrong size. Wear what you feel comfortable and confident in.
Necklines
V-necks or scoop necks tend to look the best as they elongate the neck and draw the eye up to the face. If you are wearing a suit, a tie is a nice finishing touch. Wear what flatters you the best!
Layers
Layers add depth and texture to photos but keep them simple. A blazer or cardigan can add a nice touch without being too distracting.
Hair & Makeup
Keep your hair neat and tidy. It's a good idea to style your hair the way you normally wear it. Keep your makeup simple and natural. Avoid heavy or dramatic makeup.
Grooming
Make sure to groom your facial hair and eyebrows before your headshot session. A tidy beard can have an impact on how professional you look.
Professional Attire
Overall, wear what you would typically wear to work, such as a suit or business casual attire. Any accessories you have should be professional and match your clothing.
If you want to make your company photos more unique, check out our blog 4 Ways to Personalize Your Company Photos. (link: https://impactmt.com/4-ways-to-personalize-your-company-photos/ )
To schedule your next photoshoot call Impact Marketing at 319-232-4332 or visit us at impactmt.com.