Color Conscious
Posted by Beth
March 19, 2019
in
Comments Off

on Color Conscious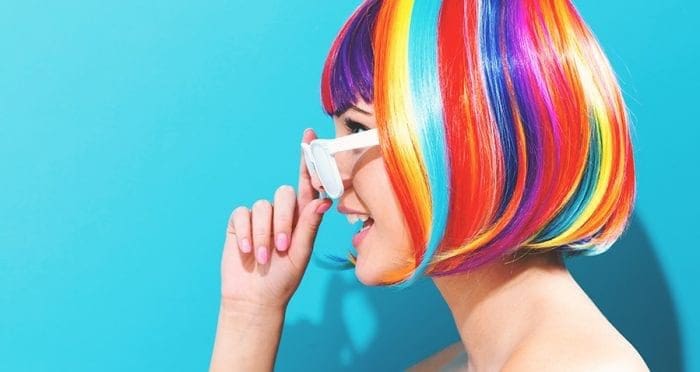 Psychology
When you look at this photo, what do you see? What characteristics do you think this car has? Some words that come to mind are powerful, fast, and aggressive.
But why? There's no text that says this car is fast or powerful. It's not moving, so we can't see how aggressively it can drive. The reason we get this impression is because of the color of the car—red.
Not everything that's red gives off an aggressive vibe. Context, brand colors, and the thoughts and experiences of the viewer all play a part in how we perceive different colors. However, each color does help to portray certain qualities better than others. Below, we explore several common colors, and what traits they tend to portray.
White
Purity
Peace
Innocence
Cleanliness
Equality
Minimalism
Isolation
Desolation
Red
Power
Energy
Strength
Aggression
Affection
Love
Fear
Orange
Comfort
Warmth
Appetite
Motivation
Excitement
Fun
Gold
Fortune
Extravagance
Prosperity
Confidence
Friendliness
Narcissism
Honor
Yellow
Happiness
Joy
Cheerfulness
Inspiration
Confidence
Green
Reason
Balance
Harmony
Nature
Peace
Progress
Stress Relief
Greed
Wealth
Blue
Trust
Reliability
Responsibility
Serenity
Cold
Withdrawal
Dependableness
Purple
Luxury
Imagination
Spirituality
Bravery
Mystery
Creativity
Pink
Kindness
Love
Soothing
Caring
Nurturing
Romance
Empathy
Powerlessness
Juvenile
Brown
Earthy
Structure
Security
Reservation
Dull
Black
Seriousness
Individuality
Elegance
Evil
Sadness
Death
Remember, this is not an all-encompassing list of traits, and different colors can often have different meanings depending on the viewer!
For help with choosing colors for your business' branding or advertisements, contact Impact Marketing today at 319-232-4332 or visit ImpactMT.com.
Sources: