7 Fall Color Schemes You Can Steal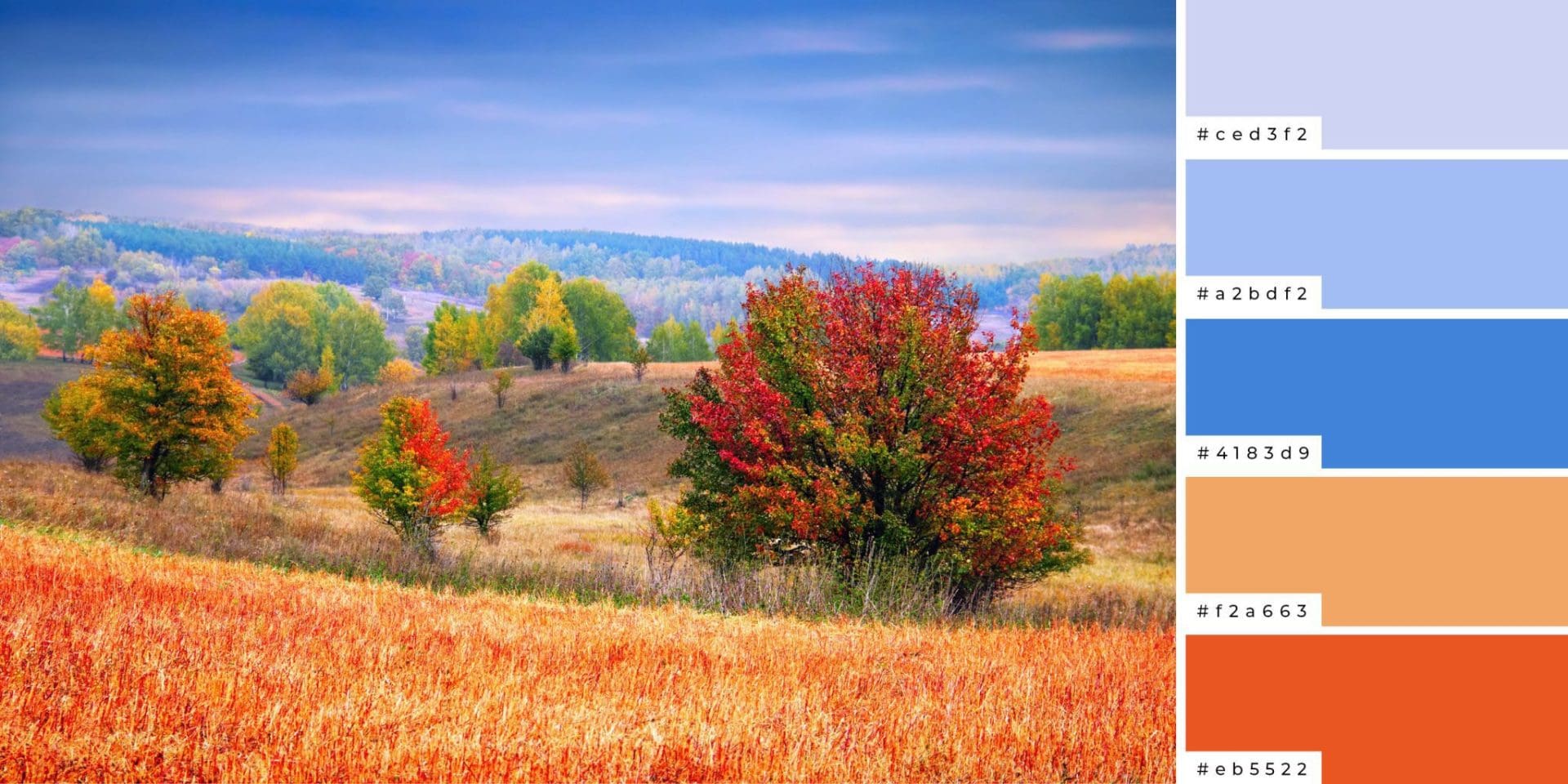 Break out your coziest scarf, pour a mug of warm apple cider and eat anything pumpkin spiced flavored because Fall is here. We mentioned the science behind color schemes and how to create them from a photograph  HERE but, with the changing of the seasons here are 7 fall inspired color palettes. Feel free to use these if you want to give a post or advertisement a hint of Autumn. 
Cozy Candle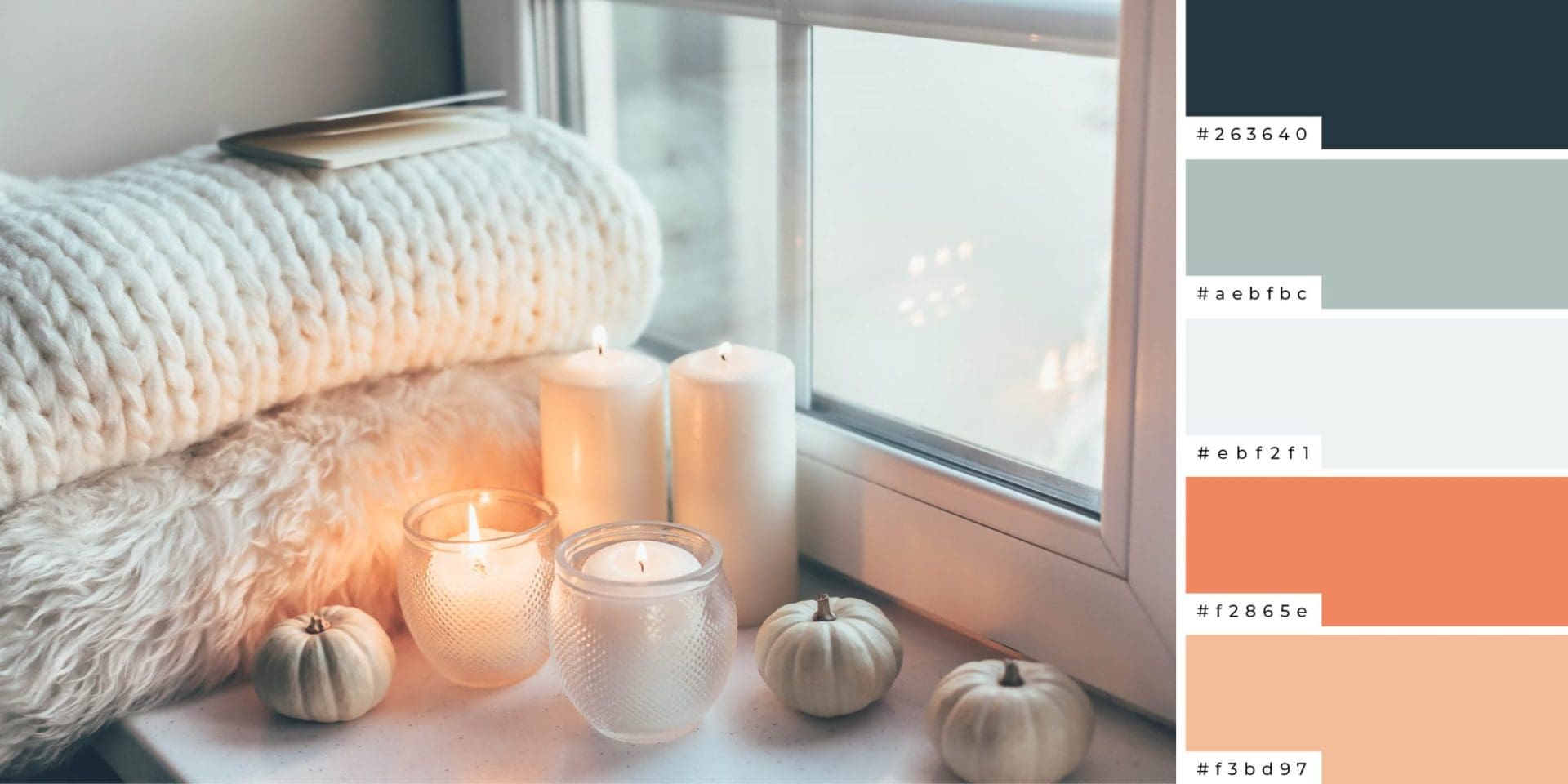 This color palette utilizes a complementary color scheme with tints of orange and blue. A tint is a mixture of a color with white, which increases lightness. 
Fall Nights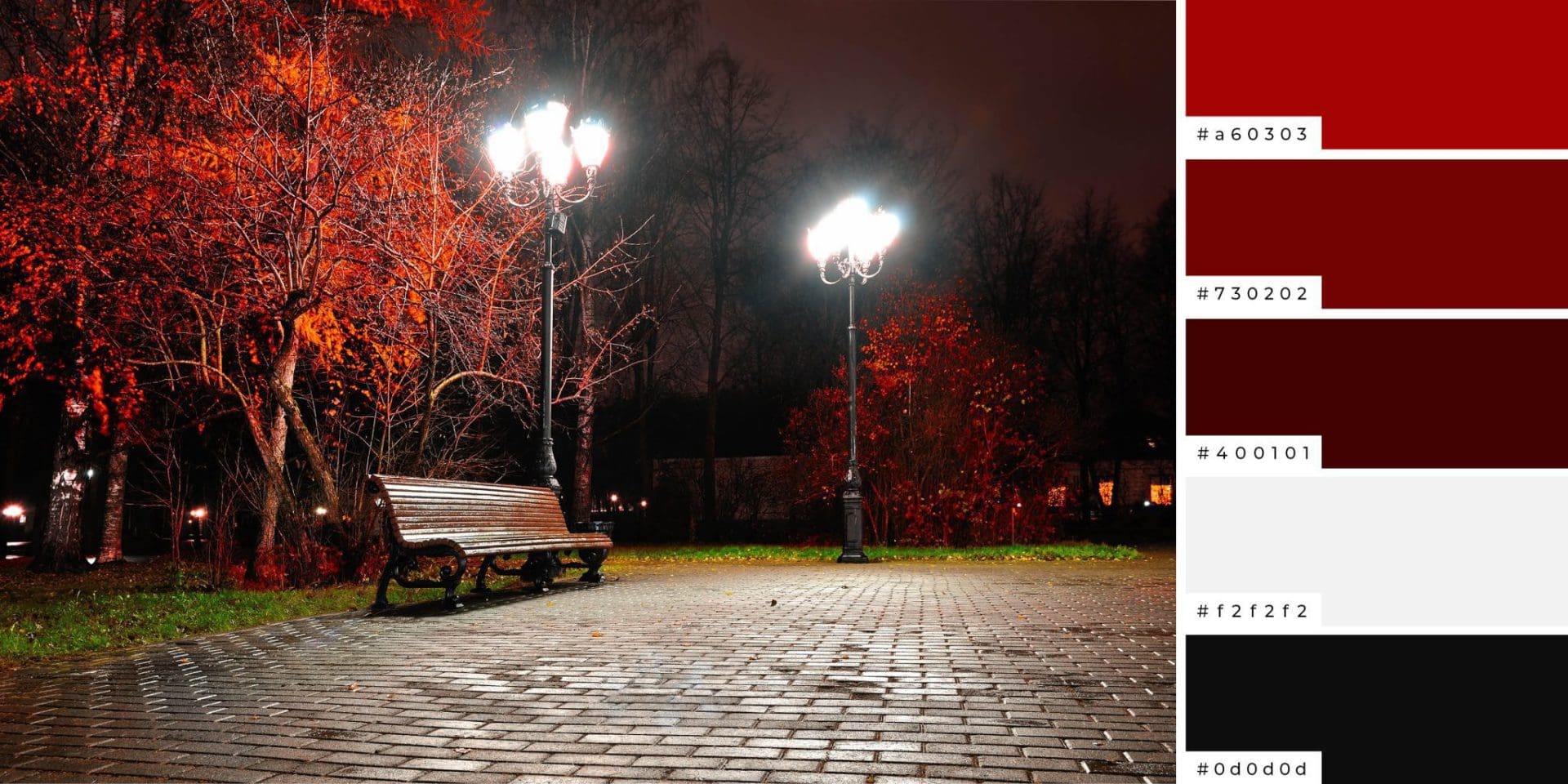 The second color palette takes on a monochromatic color scheme with 3 shades of red. A shade is a mixture with black, which increases darkness. 
Haunted Forest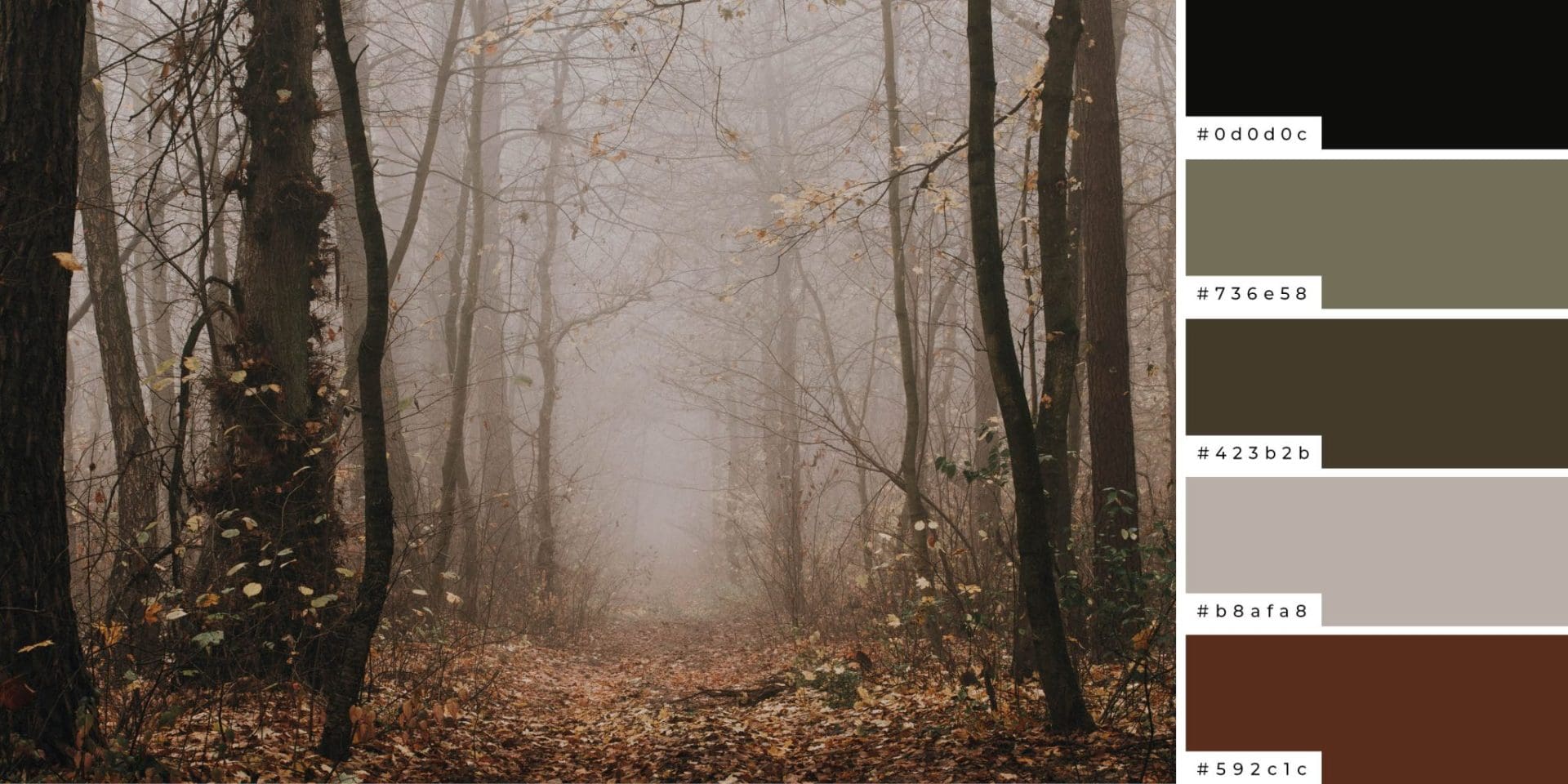 This next color palette incorporates an Earth tone scheme or can also fall under the term "neutral colors". Neutral Earth tones include black, white, all grays, along with muted and flat versions of browns, greens, and darker colors. 
Autumn Afternoon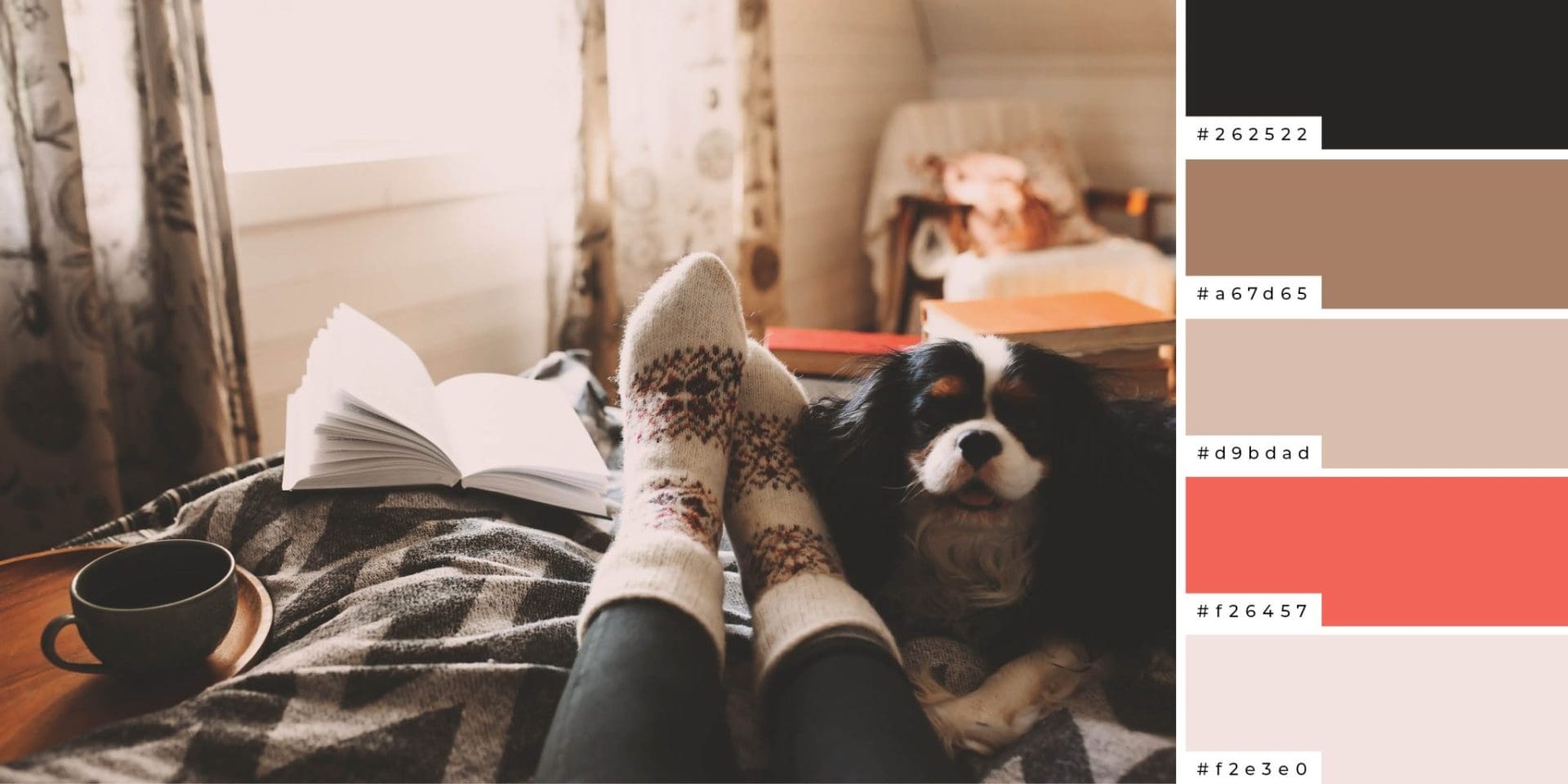 The fourth color palette that uses a monochromatic color scheme but includes a vibrant coral accent. Having all muted colors and one accent color really can make your chosen color stand out. 
Today's Harvest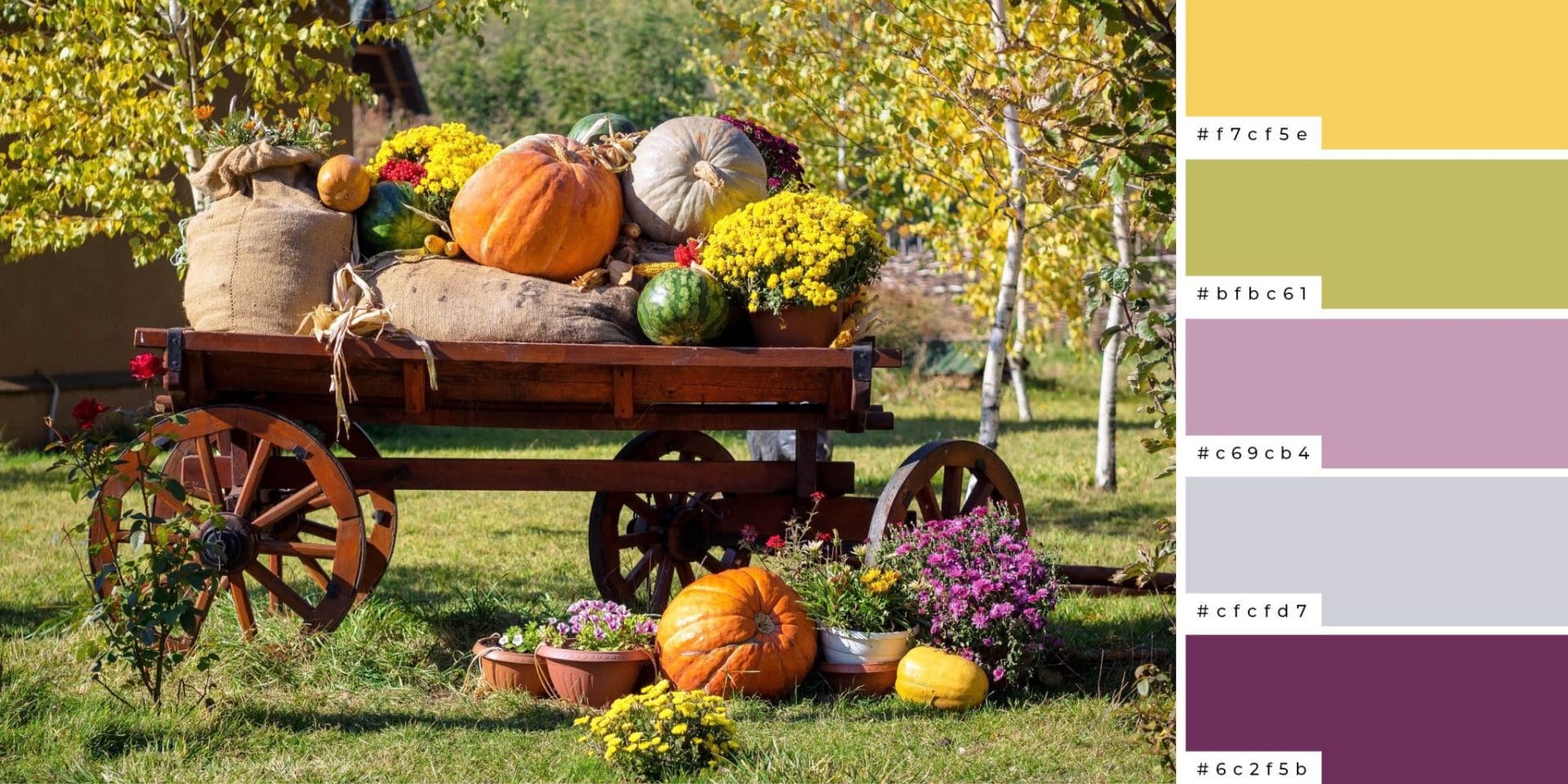 The fifth color palette contains a triadic color scheme composed of three colors that are equidistant from each other. This palette works because they share the same level of intensity and saturation. If they didn't, the tetradic color scheme can become overwhelming. 
Sweater Weather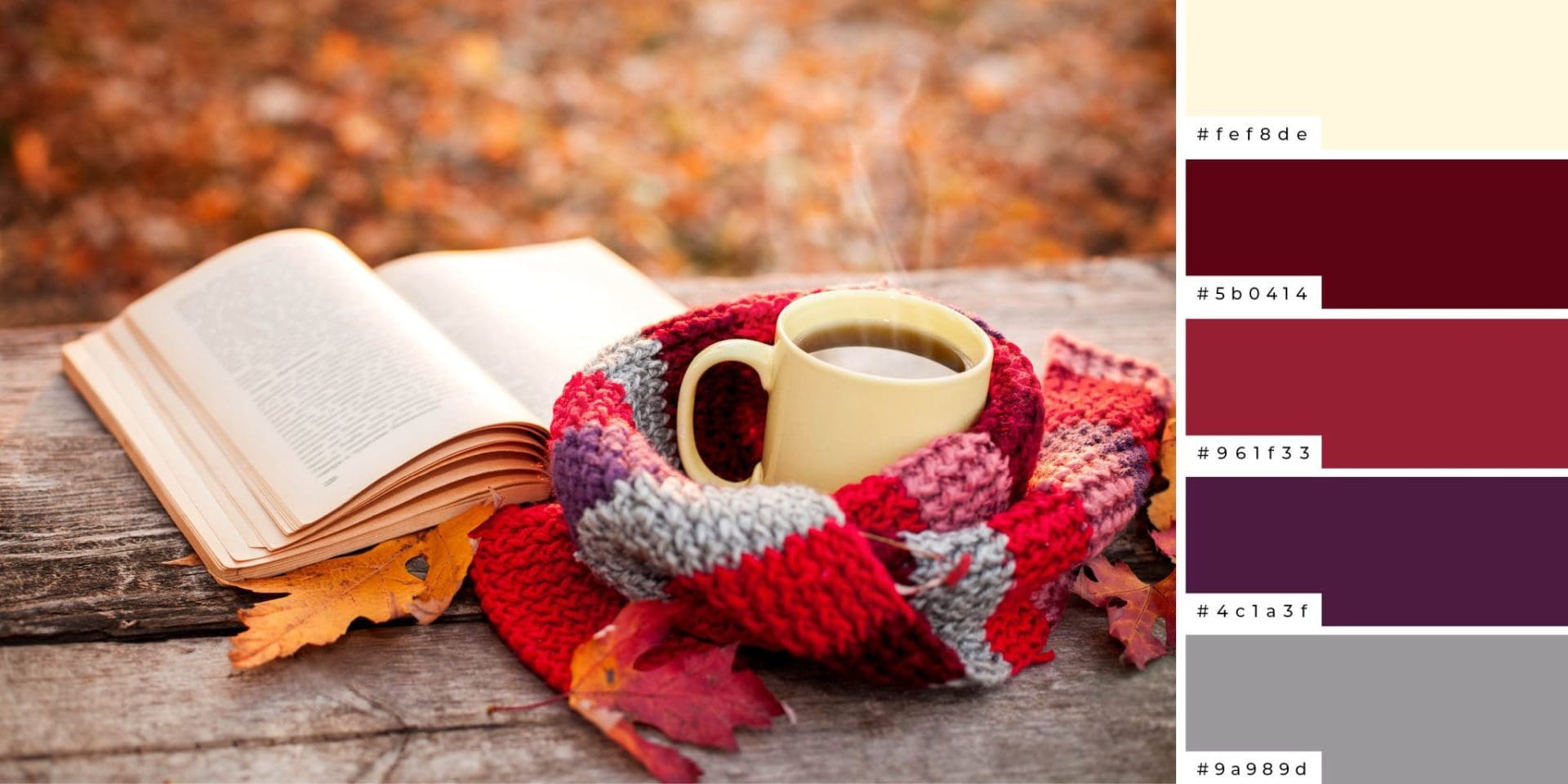 The sixth color palette has a subtle analogous color scheme. The colors go from purple to maroon as the base and a light cream and gray to anchor the palette. 
Grandma's Recipe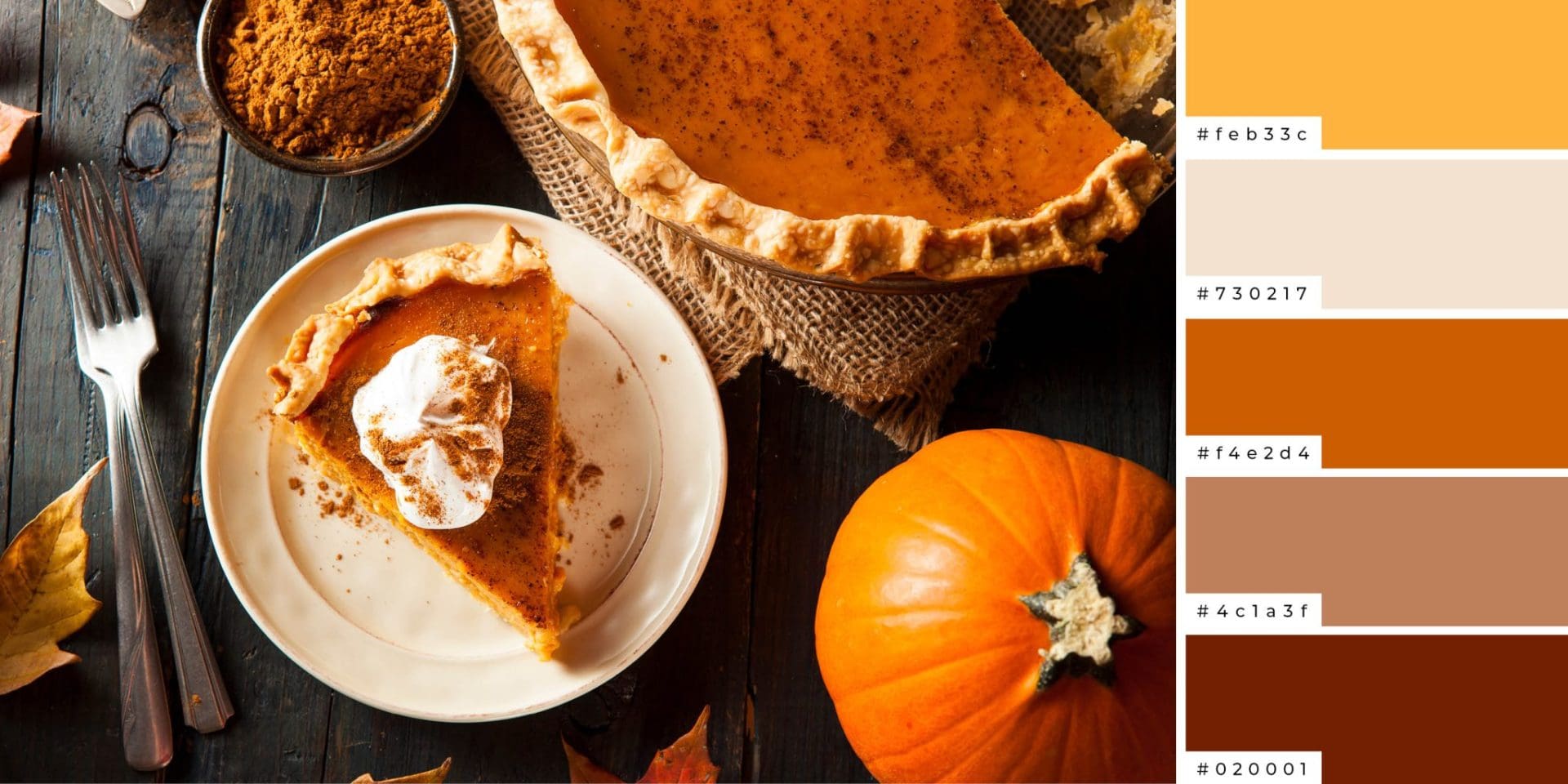 Lastly, this color palette involves a monochromatic color scheme that is based around orange. Monochromatic schemes consist of one single hue, but with tones, shades, and tints of that color.