What We Can Learn From Carson King
Posted by Mi Kayla
September 30, 2019
in
Comments Off

on What We Can Learn From Carson King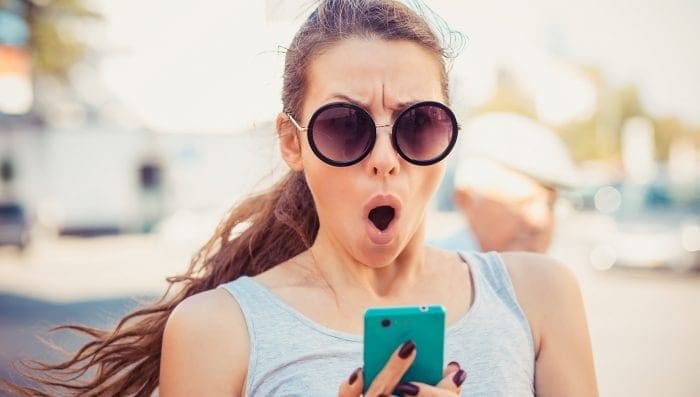 Carson King, a 24-year-old Iowa State fan whose ESPN College GameDay sign sparked nearly 2 million dollars to be raised so far for the Iowa Children's Hospital, has dealt with more social media exposure recently than anyone could have ever expected. Busch Light teamed up with King and promised to match the donations to King's Venmo account, causing his campaign to grow even further. Even someone who goes out of their way to be charitable, as King did when he took his beer money campaign and turned it into something much greater, runs the risk of coming under scrutiny on social media.
We just hit over 2 Million Dollars for @UIChildrens!! #ForTheKids pic.twitter.com/WFZj9g3VhB

— Carson King (@CarsonKing2) September 27, 2019
As King started to go viral on social media, further spreading the message of fundraising for the children's hospital, a reporter at the Des Moines Register, Aaron Calvin, started digging. As I'm sure would happen if you investigated anyone's tweets from when they were 16 years old, Calvin found some offensive tweets of King's. He had quoted a tweet from popular comedian Tosh.0, which is what got the most attention. Before the Register decided to publish the 8-year-old tweets, they warned King, who announced a public apology. Soon after, Anheuser-Busch dropped its connection with King, and his supporters on social media went haywire.
— Carson King (@CarsonKing2) September 25, 2019
Other Twitter users who supported King started digging through the reporter's old tweets, and low and behold- they found offensive tweets of his own. This launched an investigation of Calvin by the Register, who has since been let go.
King's supporters also attacked Busch Light for dropping the charitable young man, and photos and videos of Iowans pouring out their Busch Light in favor for Coors Light started popping up all over social media. Busch Light has since stated that they will continue to match King's donations until he closes the fundraiser on Monday September 30th at 11:59pm, but people still aren't happy that the company cut ties with King.
What can we learn from this whole experience? For starters, you can't sling mud and expect to keep your own hands clean. Never go digging up other people's past social media posts if you haven't at least first dissected your own. Yes, we're all taught to be mindful about what we post on social media- and this is good advice- but what teenagers really listen to what they're told? At this age, everyone thinks what they have to say is important, and rarely think about the consequences of being offensive. And when it comes to social media, take time to look at the bigger picture behind what's going on. Iowans strongly support the Iowa Children's Hospital, and they all saw King's fundraising as far more important than tweets he posted when he was a teenager.