Reasons to Rebrand
Posted by Ross
May 13, 2019
in
Comments Off

on Reasons to Rebrand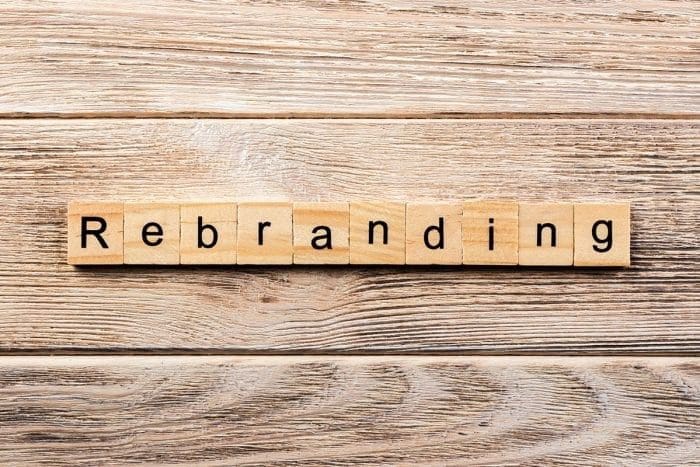 Branding—your logo—is critical to the success of your business. It gives your potential customers a simple way to identify you amidst a sea of modern commerce, helps solidify the loyalty of current customers, and offers a defining feature that is all your own.
Despite the importance of your logo to your company, branding is often overlooked or neglected, sometimes for long periods of time or after the passing of several design trends. We'll see why this hurts your business and how best to go about your branding.
Your Current Brand is From a Different Era
If you ever feel embarrassed to hand out your business card or if you can't pull up your website on a phone, your branding is out of date. Technology has changed a lot in the last 20 years and your brand has to keep up.
Another problem arises when an observer can tell the decade a brand was made just by looking at the font, colors and even the graphics used. More often than not, this is a sign that your logo is outdated and needs to be updated.
Example: MasterCard's new logo (created in 2016) refines its longtime overlapping circles along with a modern font with no drop shadow. This creates a much more efficient logo. Before this, MasterCard hadn't rebranded its primary logo for 20 years.
Your Target Audience Has Changed
Maybe your core audience grown older and you have to focus on a younger audience. Can you reach new markets with your brand? With different apps and social media platforms constantly coming out, you will want to regularly streamline your current branding.
Example: Instagram's new branding flattens the version of their original logo and uses a gradient that has been a trend in design in the last few years to connect better with their target audience.
Your Brand Blends in With the Competition
Another reason for branding: what may have been a cool name when starting out may seem bland now. If you find your company name or look blends in with your competitors' brands, possible future clients could be looking past you. This can also cause you to fail to attract top-flight employees and other personnel for your business.
Example: The revised Dunkin' Donuts logo simplifies their prior branding to only one word. This keeps it very clean, while maintaining the iconic name and making the brand itself easier to remember.
Your Logo Doesn't Match Your Current Vision
In the life of any business, it is normal to outgrow your original mission statement, making it necessary to update your branding. A change may be needed because you now offer different services, or your original vision is too narrow or literal for your current ventures. Cultural context is also something to keep in mind when revisiting whether to rebrand, as meanings of icon, symbols and words can change and must be considered before any rebranding occurs.
Example: Airbnb grew very fast and the company felt their logo no longer fit. The four meanings behind the new logo are people, places, love and airbnb.
You Need to Get Away from Your Prior Poor Reputation
Has there been recent change in ownership or a merger? If struggling with a previous negative reputation, a rebranding could help dispel negative thoughts about your company and give it a breath of fresh air.
Example: Uber has had some bad press in the past few years. In response, management decided to rebrand by implementing some minor but impactful changes. Looking at the new logo, the change to title case font makes the logo look more approachable. Tighter kerning and an evenly weighted font also makes it instantly recognizable.
Ready to Rebrand?
Now that you've seen the reasons why your logo may need to be updated, take a look at your logo. Is it from this century? Does it reflect what your business does, or who it is? Better yet, turn to the marketing experts for a branding assessment and advice on making your logo a modern, recognizable, clear statement of who you are and what your business can do for customers. Contact Impact Marketing today at 319-232-4332 or ImpactMT.com.