8 Signs You Need Help
Posted by Beth
April 30, 2019
in
Comments Off

on 8 Signs You Need Help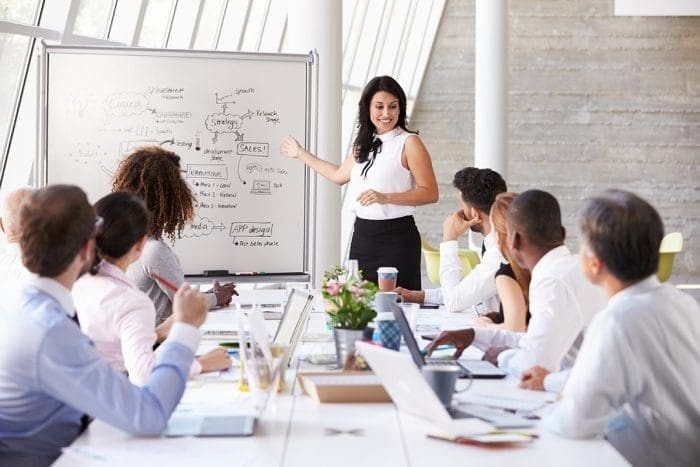 You're an entrepreneur. You work 60+ hours per week to ensure that your business is running like a well-oiled machine, but you still aren't consistently attracting new customers. The problem could be your marketing—or a lack thereof.
In a perfect world, your products and services would speak for themselves. A good company would bring in more customers and the business would thrive. In this world, it takes a lot more than word of mouth to get new patrons in the door. It takes a great marketing strategy. Below are eight signs that a marketing agency could be the boost your business needs.
1. You've just started a new business.
We say this all the time, but it's true: starting a business is hard. You usually have a small team with a lot of responsibilities. Between setting up the building, hiring employees, training, establishing vendor relationships, figuring out an accounting system, and an array of other responsibilities, marketing often gets pushed onto the back burner.
Marketing is vital to any new business. Apart from the people who see your physical location every day, without marketing, nobody will know a new business exists. Hiring a marketing agency allows for someone else to take care of your logo, branding, website, signage, printed materials, social media, and advertising for a cost that's usually less than the expense of hiring an internal marketing team.
2. You can't specify your company's logo or colors.
The name on your building looks different than the name on your website and your business cards. Your brochure is blue, but your advertising is all in red. You have a branding problem, and when it comes to marketing, branding consistency matters. A marketing agency can create a logo, brand colors, and even branding guidelines to ensure your brand is being used in the correct way at all times.
3. Your website is older than your kindergartener.
You've got a company website, and it works fine. In fact, your website is new—it was only created a few years ago! Unfortunately, that's not good enough.
Due to the ever-changing nature of the internet and search engines, it's important to revamp your website every three to four years. This will make it simpler for customers to find you, and they'll also be able to navigate your website more easily. An updated website also gives your company credibility. Have you ever come across a site that looks like it's stuck in the 1990s? Did you buy anything from that business? I thought not.
4. Customers often wander in to your business's old location.
Moving locations can present new challenges that you might not expect. There are hundreds of places online where your business's information (including its address) can be found. If you don't update all of these, you risk losing potential customers who instead head to the wrong business location.
Luckily, most agencies have software that can update these business listings online more quickly and easily than doing so manually.
5. You're new in town OR you're already-established, but nobody knows about your business.
If nobody knows that your business exists, nobody can buy from you. That's all there is to it. Marketing and advertising can get your name out there, whether you're a new business or an existing one who needs a little help getting some attention.
6. You don't have time for social media.
Again, business owners and managers are busy taking care of their businesses. You don't always have time to be Tweeting and snapping pictures for Instagram. But since it's recommended to post at least once per day on Facebook, Instagram, and LinkedIn, with Twitter and Pinterest needing considerably more attention, someone's got to do it.
A marketing agency can create a social media calendar and schedule posts ahead of time. This saves you brain power and phone battery, so both can go toward something more pressing.
7. You have a sub-4 star rating online.
What do you do when your car starts making a funny noise? You search "mechanic near me" on a search engine. 86% of consumers look at online reviews before choosing to go to a business. Among millennials and Generation Z, that number jumps to 95%.
It's not just important to have customer reviews, but it's important to have a high overall rating because over half of all consumers won't bother with a business that has fewer than four stars.
A marketing agency can help create collateral, such as stickers or review cards, to encourage customers to leave you a review. Another option is an email campaign with direct links to Google, Yelp, and other review sites. Agencies also often offer reputation management, meaning they can monitor and respond to reviews.
8. Managing a media plan is your worst nightmare.
If you want a commercial on TV, the radio, or even YouTube, there's more to it than just production. Although that's pretty intense too—you need to write a script, audition and hire talent, hire a production crew, produce the spot, and edit the spot. After all that's said and done, you still need to get it to the local stations that will air it.
Marketing agencies have relationships with all of the local radio and television stations and are well-versed in media buying. After all, they do it for multiple clients. In some cases, they may even be able to get you a better price than you would get negotiating with the stations on your own. When it comes to your media plan, it's important to trust, and leave all of the otherwise more time-consuming and expensive details, to a marketing expert.
Marketing is demanding. Marketing is time-consuming. Marketing is crucial to business success. If you want the benefits of marketing without all of the stress, contact Impact Marketing today at 319-232-4332 or ImpactMT.com.
Sources:
https://www.volusion.com/blog/how-often-should-you-post-on-social-media/
https://www.brightlocal.com/learn/local-consumer-review-survey/