In Conversation: Meet Annika
Annika Wall, Creative Director & Project Manager
Posted by Annika Wall
February 15, 2022
in
Comments Off

on In Conversation: Meet Annika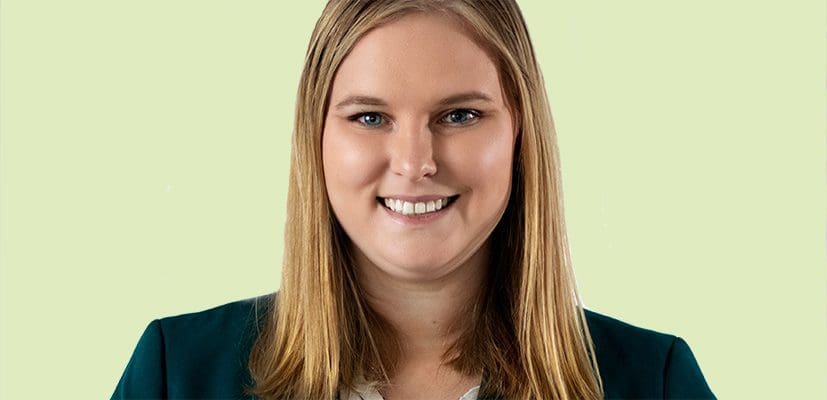 Year Started at Impact: 2020
Education: B.A. in Journalism & Communication with concentrations in Multimedia Journalism and Organizational/Public Relations from Wartburg College
Before Impact: Page Designer for Lee Enterprises
What did you want to be when you grew up? Paleontologist, genetic counselor, sports information director or writer
If you could only keep one of your five senses, what would it be? Hearing – I like to think I'd develop echolocation to make up for it.
How many times do you hit the snooze button before you wake up? As many times as it takes before 7 a.m.
What's the best advice you've ever received? "If you're going to hoot with the owls at night, better soar with the eagles in the morning." – My grandfather
What's one thing someone wouldn't be able to guess just by looking at you? I was my younger brother's bone marrow donor when I was two years old, I've donated my hair over five times, and have also donated blood and plasma at different times during my life.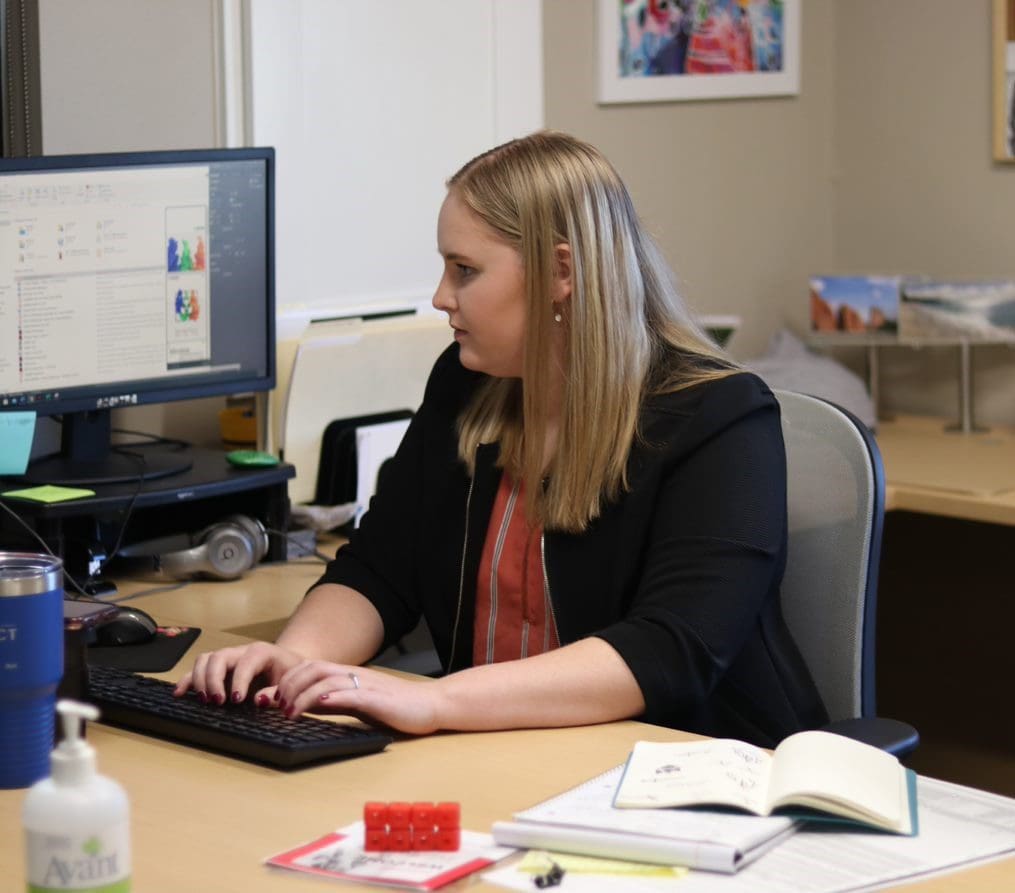 Q: If you could start off by sharing your role here at Impact and what your favorite part of your job is?
A: Yeah, definitely. I'm the Creative Director and Project Manager here at Impact Marketing, which means I do a lot of the strategy behind our creative in addition to ensuring we meet all our deadlines, both internal and external. In terms of my favorite part of the job, I have a couple different answers. I was first hired as a copywriter, so I love being able to write for different mediums (websites, print/digital ads, television spots, etc.) every day. I also really enjoy being able to solve the various problems our clients come to us with. As a whole, we here at Impact pride ourselves on watching our clients succeed, so watching that unfold in real time is extremely rewarding.
Q: When you hear the words "Impact Marketing" what is the first thing that comes to mind? Explain please.
A: "Impact" is such a powerful word to begin with. When I hear the word "Impact," I imagine something that is truly innovative and not afraid to push the envelope. Growth is something that I pride myself on, both in my personal and professional lives, so I'm grateful I found a company that matches that vision.
Q: Do you enjoy how small and personal Impact is?
A: Of course. I've worked in several different environments, but I've always found that I prefer more intimate environments. The fact that Impact values personal relationships extends not only to our coworkers, but to our clients as well. The environment Impact has fostered has helped expand my network on multiple levels, and I'm grateful for that.
Q: What do you want to be remembered for here at Impact?
A: That's a hard question – there are so many things, and I think it depends on coworkers or clients. I want Impact's clients to remember me as someone who was in their corner regardless of the situation. Here at Impact, we value stewardship, and we want to create a marketing plan that works best for each individual client. To keep it short, we only recommend tactics we think will work for the client, not everything and a bag of chips. For coworkers, I hope they remember me as someone they could trust. That extends to both personal and professional lives as well and helps with office camaraderie.
Q: When you were little what did you want to be when you grew up?
A: There are so many things. When I was really young (think 5 or younger), I wanted to be a writer. One of the earliest stories my parents kept was about a baby bunny who was sick, so the main character nursed it back to health and then took it shopping. Other career paths that crossed my mind included paleontologist, genetic counselor, and sports information director, but I'm so glad I ended up in communications.
Q: If you did not become that, can you share when you changed your mind and if you did can you share how you stayed on track?
A: I guess in a way I did become a writer, just not fiction like my younger self was planning on. I had plenty of varied interests growing up, hence the paleontologist and genetic counselling career paths, and from my freshman year of college I thought that sports information was the end all to be all. However, I realized that I would lose out on the creativity that a career in marketing/advertising would provide.
Q: Anything else you want to share!
A: I always need to have a project. In my spare time, I enjoy embroidery, diamond art painting, keeping up to date on Wartburg athletics (go Knights!) and volunteering as a speech coach for the Jesup school district.