How to Be a Better Blogger Pt2
Posted by Annika Wall
June 2, 2021
in
Comments Off

on How to Be a Better Blogger Pt2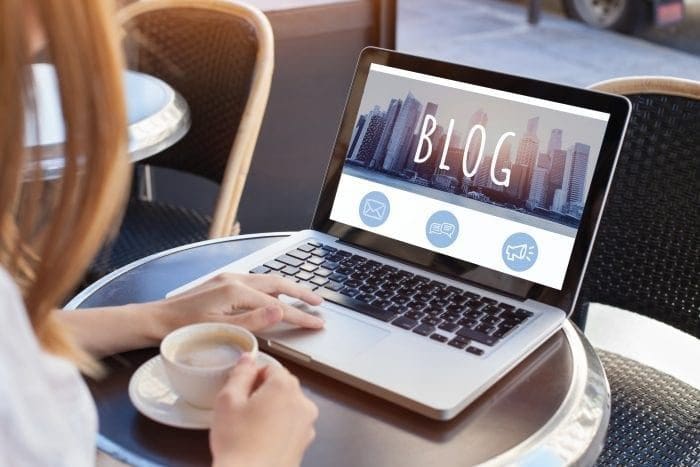 So, after reading our last post, you've decided to take the plunge and start a company blog. Great! Keep this in mind, though: blogging isn't as easy as it may seem. To help you out, we've compiled three tips to help your blog reach success.
Have a purpose
When you're creating something for your company, whether it be a social media post, a television advertisement or a blog, always make sure there's a purpose. For blogging, the best route to go is to provide educational or informative content for your audience. Once you build a following, this will help drive business. If you're writing about things that don't relate to your business, your audience may view you as an untrustworthy source and start avoiding your content.
With that in mind, don't be afraid to step out of your comfort zone. Pay attention to what your customers care about and act accordingly. If you sell guitars, blog about your employees' favorite guitarists of all time. This is a simple way to humanize your brand without taking away your company's credibility. While a topic like this doesn't provide a lot of informational content, it's a fun way to stretch your creative muscles while engaging your audience.
Make it scannable
Now that you've figured out what to write about, it's time to put it online. It's as easy as copying and pasting from a Word document, right? WRONG!
No one wants to read a big, bland block of text. By formatting your text and incorporating visual elements, your audience will be more inclined to read all the way through. Adding subheads to your writing will make your content easier to recall. Putting your main points in bold or italic is a good way to draw attention to content within the main copy. Adding visuals will keep your audience engaged from start to finish, whether your blog is 300 or 3,000 words.
Be consistent
Having a blog is a lot like a social media feed: no one will care if you aren't posting frequently. Before having your blog go live, establish how many blogs you would like to post in a month. When first starting out, we recommend doing 1-2 blogs a month. Here at Impact, we publish a blog every other week.
This doesn't mean that we're writing posts three days before they're due though. One of the best things to do when planning a blog is to write 10-15 posts before you go live. This way, when things get hectic, you have articles to fall back on.
BONUS: Grow your readership
Does your company have an email list? How about a Facebook page? A company newsletter? These are all great ways to draw more people to your blog. After all, what use is writing a blog if no one reads it? Posting on social media when your latest blog is live, sending out an email to your customers or putting an excerpt in your company newsletter are all ways to grow your readership.
Interested in running a company blog, but not sure if you have the time? Here at Impact Marketing, we love to blog. Give us a call at 319-232-4332 or go to impactmt.com to learn more about our services.
Sources:
https://neilpatel.com/blog/become-better-blogger/
https://buffer.com/resources/blogging-advice-for-beginners-from-16-experts/