Client Communication: When to text, call or email
Posted by Annika Wall
July 1, 2021
in
Comments Off

on Client Communication: When to text, call or email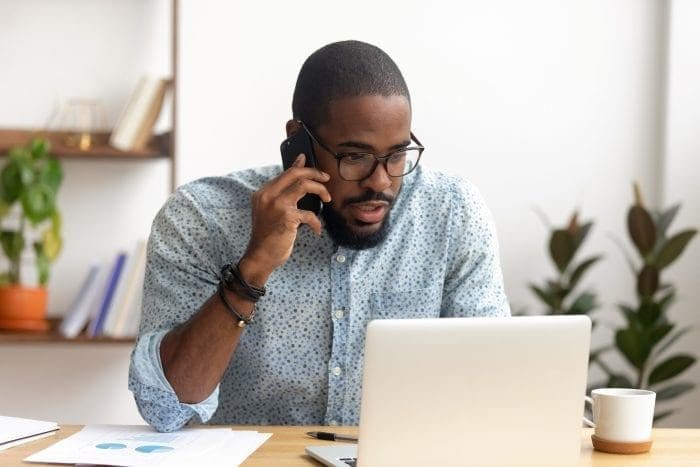 How many times have you struggled to communicate with a client (or marketing agency, if you're the client)? Now, how many of those struggles happened in an email, over the phone or through another virtual platform? Communication is one of the most essential parts of a healthy agency-client relationship, but it can be a struggle.
For those who prefer face-to-face contact, certain situations, such as distance and the COVID-19 pandemic, have disrupted that. This has made virtual communication options even more essential to day-to-day agency life. If you want to learn how to better communicate virtually with your marketing agency or client, keep on reading.
Texting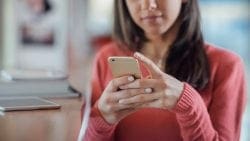 For the Agency: Texting should be done only when the client has given you permission to communicate with them via text. While it can be nice to get the answer to a quick question, texting the client incessantly can be annoying and strain your relationship. Additionally, even though texting creates a necessary paper trail, you can't send high-quality attachments, making it difficult to show your company's work.
For the client: Texting your agency's account manager is more commonplace than you might think, especially if you're sending ideas or quick thoughts you may otherwise forget. However, one of the best uses of text communication is to send contact information. If you need your marketing agency to contact someone, sending a phone number via text allows them to conveniently save it directly to their phone's contacts.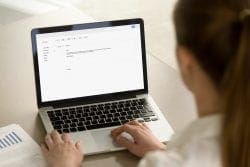 Email
For the Agency: Email is one of the most common forms of communication used with clients, and rightfully so. It gives you an automatic paper trail if something goes wrong. Clients can also reply on their own time, making it ineffective for time-sensitive needs, but a good choice for long-term or fluid projects. Because there are so many free email providers, it's nearly inexcusable for your company to not have some form of email. However, there's no nonverbal communication with email, which can cause miscommunication between sender and receiver.
For the client: Since nearly every company has an email account, this is a safe choice if wondering how to communicate best with your agency. This is also the best way to send high-quality photos and videos, since they can be downloaded directly to the company's server. Additionally, if you need to include more people on a project than originally anticipated, it's easy to catch them up to speed by including them on existing email threads. With that in mind, only include people on a pre-existing email chain if you feel comfortable with them seeing what was previously said. If not, start an entirely new chain.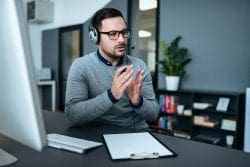 Phone Call (Impromptu)
For the Agency: An impromptu phone call (e.g., not a scheduled conference or meeting) is one of the best ways to get an immediate answer. If you have questions about a certain advertising campaign, giving the client a call can provide clarification and better your agency-client relationship by having open lines of communication. Additionally, phone calls can be used as a persuasive technique. If you're trying to sell the client on a new idea or product, hearing your voice could be key to them pulling the trigger.
For the client: Likewise, if your company needs a quick response from your marketing agency, a phone call is the way to go. However, unlike texting or emailing, a phone call doesn't leave you with a paper trail. To avoid a "he said, she said" situation, follow up after the phone call with a quick email. This can include main points that you talked about and questions for the agency that aren't time sensitive. That way, if there is a misunderstanding, it can be corrected right away, saving both parties time.
Impact Marketing prides itself on agency-client communication. If you're looking for a talented full-service advertising agency, contact us at 319-232-4332 or impactmt.com for your next campaign.
Sources:
https://accountmanager.tips/talk-to-your-clients/
https://simpletexting.com/text-message-your-clients/
https://wpastra.com/effective-client-email/